Brighter Days Window Cleaning offers high-quality window cleaning services to residential clients in Tucson and neighboring cities, from Oro Valley to Green Valley.
We also offer technical pressure washing for driveways, sidewalks, walls,
exteriors, patios, patio furniture, pool decks, BBQ grills, roofs, and solar panels.
Click on the photos to read more about these services

What Customers Are Saying...
Brighter Days Window Cleaning offers businesses around the Tucson metro
high-performance window cleaning and power washing services.
We serve car dealerships, restaurants, retail stores, HOAs, the U of A, the VA, etc.
We also work for Realtors® who need a property prepared for listing.
Click on the photos to read more about these services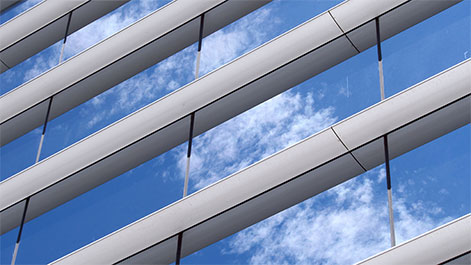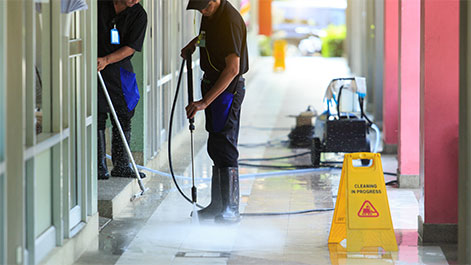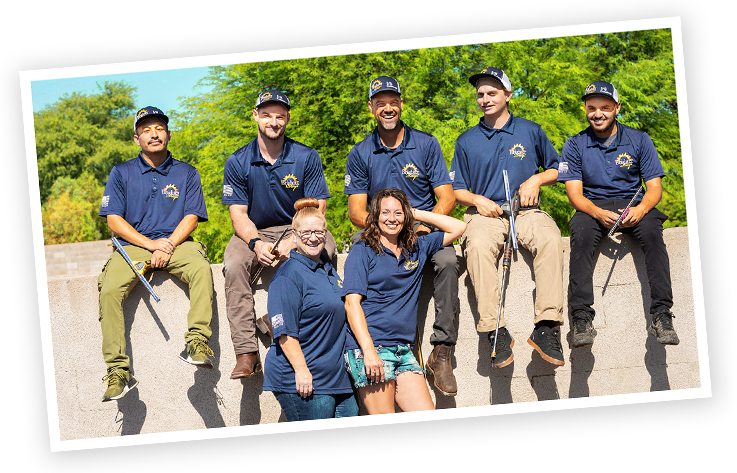 Our Team is composed of quality people, who we selected based on specific personality traits:
• Character & integrity
• Classic work ethics
• A joy to be around
Yes, our staff has changed over the years. But all the people who serve you & your family are of this caliber.
This, together with the thorough training they receive, and the values that Brighter Days stands for, explains why our clients love us and why we receive consistently high marks.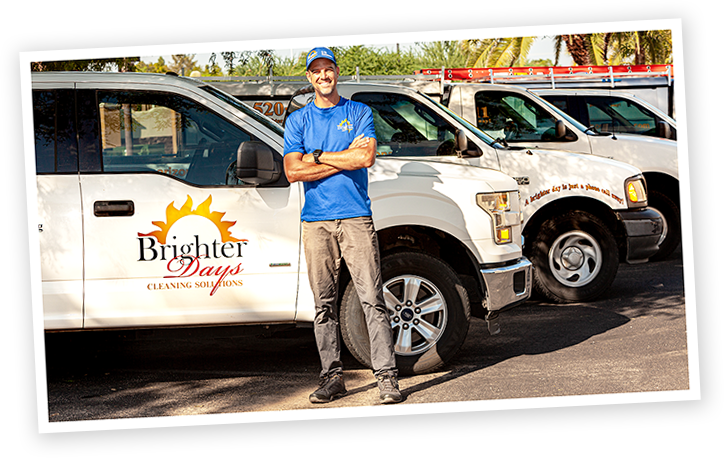 Our entire fleet is fully loaded with state-of-the-art equipment that our trained technicians use to service customers across Tucson and surrounding areas.
You can count on us showing up on time, and not only brightening your windows but brightening your day!
Brighter Days Window Cleaning was founded in 2008 by Greg & Kira Nickens, right in the middle of the financial crisis.
Greg was selling RVs at the time, but the economy had become so bad that no one could afford these vehicles.
Greg left his job and decided to go in business for himself.
With only a few dollars to his name and his willingness to work hard, he set his sights on a simple service that he could do well immediately: window cleaning.
Greg and Kira started to knock on doors in the Tucson Foothills. Over the next couple of years, they built a reputation for walking the extra mile for their clients…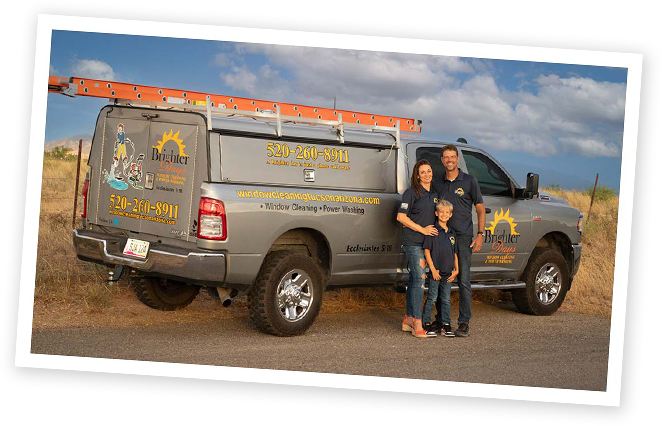 • Tucson • Marana • Oro Valley • Vail • Coronado de Tucson • Sahuarita • Green Valley